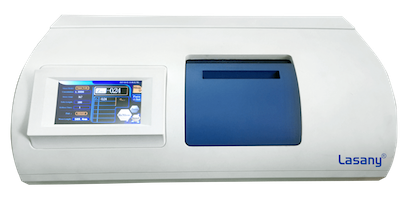 The Automatic touch screen polarimeter LI-P702 provide excellent application modes Without Sacrificing accuracy and precision it is an ideal instrument for various application.
Characteristics
Need not prewarm when turning on.
Measuring specific rotation, optical rotation, sugar degree and concentration
Automatic repetition-measurement for 6 times, and calculation of average value and means square root
Measurement of dark-colored sample
USB & RS232
Technical Specifications
MODEL

LI-P702

4 Test modes

Optical rotation, specific rotation sugar

degree and concentration

 

Light source

LED

Measurement range

45° (optical rotation ± 120º Z(sugar)

Wavelength

589nm

Minimum indicating value

0.001º (optical rotation)

Accuracy

 

 

a)±0.01º (-15º < optical rotation <+15º )

b)±0.02º (optical rotation<-15º or optical

rotation>+15º)

Repeatability

0.002º (optical rotation)

Display

Color Touch Screen

Test tube

200mm, 100mm

Sample transmittance

> 1%

Interface:

USB & RS232

Operation voltage

220V± 22V, 50Hz or 110V± 11V, 60Hz

Overall Dimensions

850mm x 500mm x 470mm

Weight(Gross)

38kg
Standard Accessories
1.Sample Tubes 100mm, 200mm
2.Software Cable
3.Main Lead
4.Fuse
5.Instruction mannual
There are four Measuring Application modes.
1.OPTICAL ROTATION
2.SPECIFIC ROTATION
3.CONCENTRATION
4.SUGAR DEGREE
1.Optical Rotation :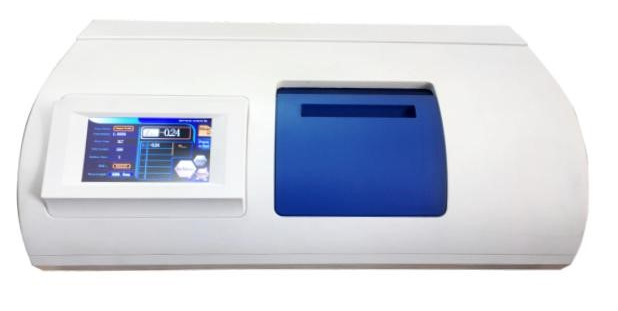 The Optical Measure mode Measuring The Optical Rotation of Sample
2. Specific Rotation :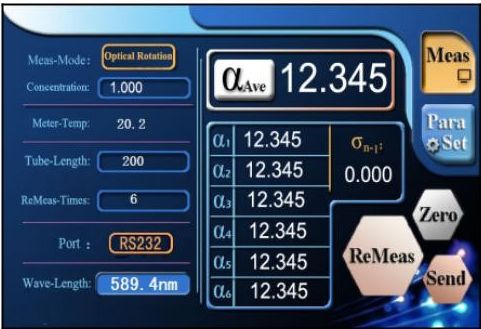 The Specific Rotation Measure Mode Measuring The Specific Rotation of Sample.
3. Concentration :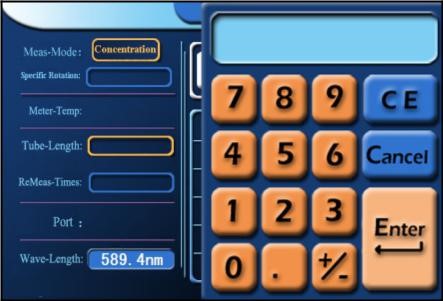 The Concentration Measure Mode Measuring The Concentration Value of the Sample.
4. Sugar Degree :
The Sugar Degree Measure Mode Measuring
The Sugar Scale Degree of Sample of Sugar Solution.